Life Sciences
One Validation Solution for All
Res_Q by Sware
Workflow Process Automation for your GxP Systems.
Res_Q automates, integrates, and scales compliance processes across organizations – enabling painless adoption of technologies for life sciences and medical device. With Res_Q, companies can ensure consistency in compliance across their organization and reside in a state of audit readiness.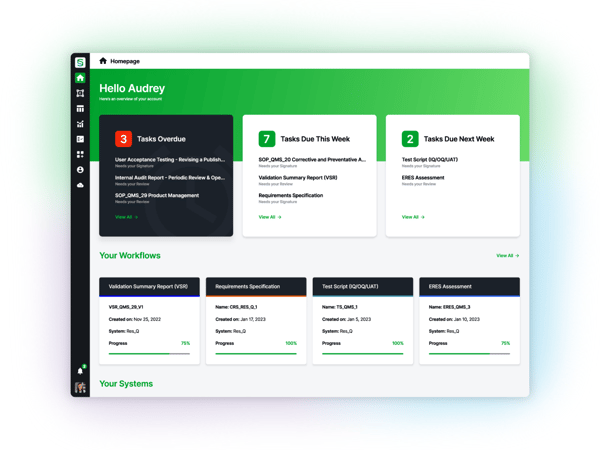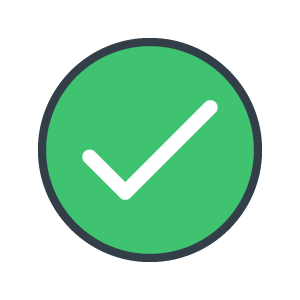 One Source
Brings together the key data you need to be always audit ready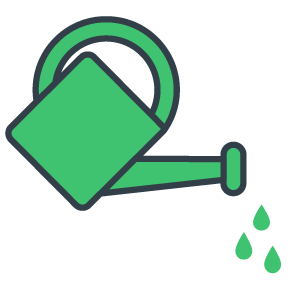 Scale Quicker
Launch your quality program and focus on growth milestones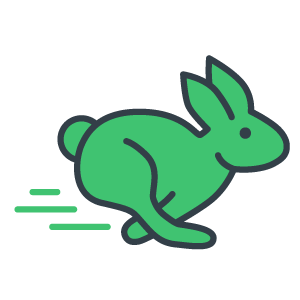 Implement Faster
Reduces the time it takes for you to validate your computer systems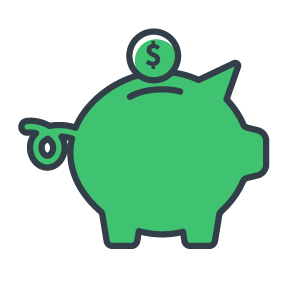 Increase Value
Increase value by adopting the latest features more quickly
Automate & streamline how you manage the releases of your GxP (and non GxP) systems
Up to 60% less cost on CSV over the life of a system with Res_Q
Immediate Usability is Paramount
At Sware, we have a voracious appetite for velocity and we know that speed matters when it comes to the configuration, implementation, and release management of Res_Q. Software should always be intuitive and never require months of training before use. Res_Q enables teams to accelerate validation, so key resources can spend more time on strategic, innovation-driven efforts.
Frequent releases of software (like Veeva Vault® and DocuSign®) can include major changes and keeping up with documenting the configuration changes can become a full-time job. With Sware's paperless Res_Q platform, we can easily navigate electronic change management and change control processes.
–

Blake Jensen, MBA, SVP, Quality Assurance – HUYABIO International
Support to Meet Your Unique Needs
For all life sciences companies, a culture focused on quality is critical not only in your daily activities, but also for the continued success of your organization. With Sware's services offerings, we can support you in maintaining a quality-focused culture whether you're managing a handful – or a plethora – of systems and respective releases.
External Release
Management
Internal Release
Management
Quality
Support
Implementation Validation
& Support
Documents
& Guidance
Managed
Services
One Central Validation Platform
Operating as a validation air traffic controller across the entire validation lifecycle - serves all areas across the enterprise (information technology, manufacturing, lab systems, and more) providing streamlined processes and centralized activities.
Intelligent Risk Assessments
Assessing risk levels based on logic programmed within and defining what the validation process is downstream – brings forward critical thinking (what to do and not do) to put quality at the forefront while speeding up the process.
Built-in Analytics & Reporting
Delivering data for easy review and creation of informative reports to share across your organization, without the hassle of pulling information from multiple sources – streamlines the ability to inform and make data-driven decisions across the enterprise.
Pre-built Compliance Modules
Providing a starting point from which to validate, Sware offers pre-built compliance modules for more than 30 life sciences systems. These modules provide content you can easily edit, accelerating your compliance and speeding up validation to get your team up and running quickly.
Intuitive Workflow Structure
Starting with an easy-to-navigate process which guides you through all of the decision points and gets you to the end state of validation within the system – ensures compliance through 100% process adherence to your validation activities.
Integrations with Enterprise Systems
Integrating with existing systems (e.g. QMS, LMS, training, and engineering) within your organization and effectively de-siloing efforts – drives consistency and effectiveness throughout the continuum of the validation process.
Test Script Creation & Execution
Leveraging ALCOA Plus data security and integrity principles while providing access to templates for building test scripts that can be linked to documents – speeds the creation, execution, review, and approval of test scripts while ensuring data quality.
Smart View of Active Validation Workflows & Tasks
Delivering a comprehensive view of validation workflows and tasks along with notifications – allows you to easily access and review information to see where you are in the process in real-time for effective operational oversight.
Validation to Sware by
Res_Q was built to serve the unique, complex requirements around CSV for GxP systems. Leverage our intelligent validation automation platform and our deep compliance expertise to your benefit — reach out today to schedule a no-pressure session — We're here to help you.