Automating Software Validation: "Been There,
Needed This"
Translating a Culture of Care into Value-Added Service
By Kosal Keo
Chief Product Officer and Co-founder
How does company culture trickle down to value-added client service? At Sware, our mission is to help reduce risk to patients by transforming how the life sciences industry manages compliance of regulated technology solutions. We have woven our internal culture of care into the fabric of the company, and this translates directly to delivering superior service to our clients.
We've Been There
What makes us unique? We have walked in our clients' shoes. Working in the quality and compliance industry, I needed a software application to solve my everyday challenges. There weren't good solutions available, so we set out to build a platform that we ourselves would want to use. Clients say they can tell our Res_Q application is built by users for users – they don't have to struggle with a complex, highly engineered design.
Because we've been there, we understand your need for a solution that addresses the challenges around compliance and efficiency.
---
Meeting the Need
Computer system validation (CSV) had not changed in two decades – until now. At Sware, it is our vision to make CSV paperless, seamless, and stressless. We're embracing the FDA's modernized computer software assurance (CSA) approach to ensure efficiency and patient safety during software upgrades.
Today, leading life sciences, medical device, and software development organizations are leveraging Sware's Res_Q™ as their trusted validation automation platform. It is the single source of truth – releasing more products to users, accelerating implementation, and ensuring compliance across the enterprise.
---
Creating a Culture
Building a company has offered us the chance to create a culture and imprint it across the entire organization. From a human perspective, as we go through life, we are touched by individuals – a family member, a friend, a co-worker – who have healthcare challenges. Supporting life sciences companies, therefore, becomes a bit personal. The caring culture at Sware is built around doing our part in helping companies deliver transformational therapies to patients – faster and more efficiently.
If your company is focused on putting patients and their safety first, we have a good fit.
Working collaboratively, we are all cogs in the wheel that is moving forward healthcare solutions. As a company, Sware is a reflection of who we are and how we impact the world. Our in-house Culture Council, with a dedicated manager leading the effort, monitors how we work together internally and with our customers. It ensures that we keep our vision and values at the heart of everything we do.
Living out Values
Many businesses today focus on the finances at the cost of the individuals within the company; maintaining a positive human culture takes a back seat. We want to be different. Our culture means that we care about the patients, we care for our team, and we care about our clients. That's why our core values encompass four main, simple principles:
Do the Right Thing

Listen & Collaborate

Be Accountable

Celebrate Diversity
How does this commitment play out? We chose the name Sware because it alludes to making a promise and keeping it. Underscoring that commitment, we strive to do what's right for employees, clients, and industry associates. We also work to communicate openly about products, services, and delivery. Instead of stretching out time-and-material projects, we resolve to add value to customers' operations by meeting set objectives and budgets.
People Serving People
One of our guiding principles is that superior service begins with having the right people on the right teams. Hiring people with expertise into a defined culture produces a good fit, a strong foundation, and long-term relationships. Recruiting and hiring with integrity has helped us build a reputation in the industry, even as it fosters positive interaction internally. We can all project the company's values because they are our own, collectively.
This consistency trickles down to working with people across our customer sites, vendors, and the industry at large. Our team members bring extensive industry knowledge and can answer client needs with total transparency. They offer insight into users' needs for effective, efficient, value-added services. And they communicate openly about realistic timelines and budgets, working in lockstep with users.
Clients say:
"We selected Sware because we needed more than just software. Sware is like an extension of my team. They bring intuitive tools and deep, scalable expertise in the systems we use."
Jason Maze, Dermavant
"We look at Sware as part of the G1 team. Across our enterprise, Res_Q has made it easy to manage our systems and keeps IT focused on adding value to the business."
Tim Jenkins, G1 Therapeutics
Promoting Diversity, Equity, and Inclusion
How do we support DEI? Our core principles include fair treatment and full participation of all people, and we are committed to fostering diversity and inclusion in our company culture. From the beginning, we identified and addressed gender inequality issues; we are proud that 60% of our leadership team are women. I grew up with very strong women in my family, so building diversity is important to me. We also enjoy a multicultural team as part of our commitment to embracing equity – valuing our differences and bringing combined strength to our leadership team and staff.
When you are seeking a business partner, you want someone who shares your values and your vision. It just makes sense to ensure, from the start, that you have alignment on the most important aspects of doing business together. Moving forward, we are committed to weaving our transformative culture of caring into the fabric of our working relationships – always striving to be better at living out our principles, advancing our culture, and delivering value to our clients supporting patient safety through software validation.
---
Want to learn more or see what Sware is up to?
Peruse our growing collection of white papers, published articles, and other hot content in our curated resource center.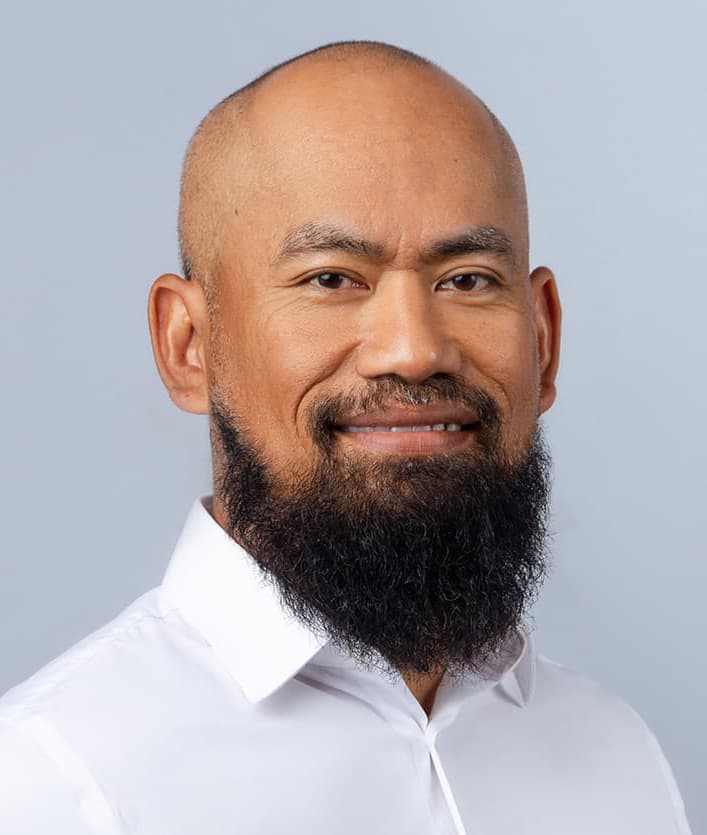 Kosal Keo
An entrepreneur at heart, Kosal Keo is the Chief Product Officer (CPO) and co-founder of Sware. Since receiving his BS in Biotechnology from University of Massachusetts Lowell and co-founding several companies prior to Sware, Kosal has embraced learning about and bettering processes around IT quality, compliance, and security. Most recently, Kosal has immersed himself into the world of Artificial Intelligence (AI) within the life sciences landscape. Kosal, a member of the AFDO/RAPS Healthcare Products Collaborative's AI community, currently is participating in the Artificial Intelligence Operations (AIO) working group which is focused on writing the compliance framework for regulated AI applications.